It's time for another of my favourite kind of posts, one that is filled with all things related to Disney, Harry Potter, Friends and all the throwback vibes. If you've been here a while you will know my love for Truffle shuffle, we've been working together a while and I am totally obsessed with their brand, their products and their whole entire vibe. Some of my most favourite things I own are from Truffle Shuffle and I am whole heartedly their number one fan. So… I thought it was about time to share with you some of my current favourite items, to give you some ideas for gifts, or just a cheeky treat for yourself! You honestly cannot go wrong, and there is something for everyone. Back at Christmas time I picked out something for each member of my family and everyone was over the moon.
With the new Toy Story movie being released recently, I couldn't not pick out something Toy Story related, it was hands-down my favourite film when I was little … I mean not much has changed! But I was never a Disney Princess kind of gal, Toy Story and Shrek was where it was at for me!
The Toy Story range on Truffle Shuffle is incredible, I am totally eyeing up everything and if I was cool enough to pull off a Buzz Lightyear rucksack then I would have snapped that up. I however, was not able to resist this amazing Slinky Dog mug
Another area of Truffle shuffle that I can never seem to stay away from is the Harry Potter section. I mean I know Harry Potter merchandise is everywhere at the moment but I feel like Truffle Shuffle just do it 10x better than anywhere else. I picked out the Letter Envelope Notebook which is just amazing, it looks exactly like a letter with the wax seal and closes like an envelope. I have officially designated this notebook to blog planning and I am very happy about it.
Along with being a huge mug and notebook hoarder…I am also a sock woman…I defo didn't need anymore socks but I couldn't resist the Dirty Dancing- Nobody Puts Baby in A Corner socks. I mean how cute do these look poking out the top of a pair of Nike Air force, or a pair of Docs. Or paired with a cute little summer Dress…I am obsessed.
More of my top picks from the site!
The New Luna Lovegood products are totally adorable, I love the Luna Lovegood Notebook and the Luna Lovegood Make-up bag they're so girly and cute and just as quirky as Luna is, I especially love the sequins on the makeup bag- you can never go wrong with sequins.
Continuing the Toy Story theme I am totally in love with this Space Ranger T-Shirt, I know this is technically a men's tee but I would 100% wear this tucked into denim shorts or mom jeans! Or even wear as pyjamas…is it me or do men's t-shirts fit so much nicer than women's tees?!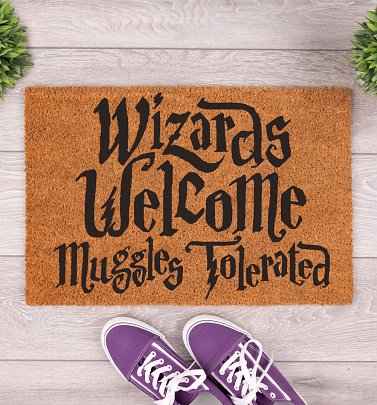 OK howww COOL is this door mat?! If I had my own place I'd defo be getting myself this!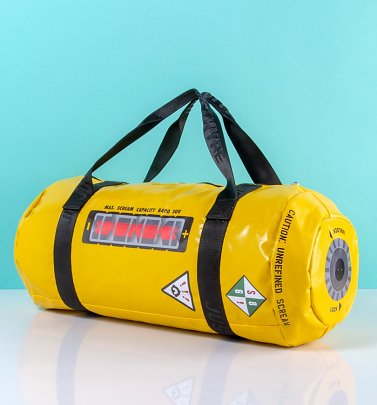 Ok, this is possibly the coolest bag I have ever seen in my life, WE GOT A 23:19!!!! I mean why would you not want to rock up to the gym with a Monsters Inc Scream Barrel Bag. You'd be the coolest one in the gym for sure.
AD- this posts contains gifted products from Truffle Shuffle but all opinions are my own.