I was going to do a post on the Christmas jumpers I own but I realised I've had most of them for about 3/4 years now so it would be pointless as you wouldn't be able to find any of them anymore. I have ordered a couple of new ones and I've found some really cute ones online recently so I thought I'd show you the ones I've found this week that I've fallen in love with in case you're stuck for ideas!
The first one I ordered is from MissGuided and it says 'Snow Chance' on it. This is a jumper dress but I don't think it looks too long so I'm hoping to be able to wear it as more of an oversized jumper!
I didn't order this 'I'm only a morning person on December 25th' one but I do love it, it's super cute and I think it would also make a lovely gift! I think you could get away with this in the day time but it would also be fab for lounging around the house or as a pyjama jumper!
I found this gorgeous Let it snow jumper on H&M website which I am definitely going to try and get my hands on when I next pop into town! It looks so cosy and it's not 'overly' Christmassy.
Next is this gorgeous red jumper from notonthehighstreet.com which is a website I am always scrolling through completely lusting after half of their homeware and beautiful trinkets! I came across this prosecc,ho, ho ho jumper and I just love it! It's so festive and gorgeous but it's more classy than your typical Christmas jumper.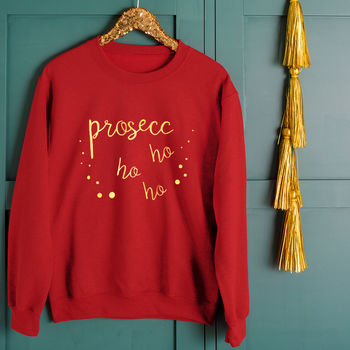 I also love this Holly Leaf print jumper from newlook on ASOS, like the previous one it's not too over the top but still nice and festive and actually looks really cute with jeans and I think it would look really cute with a denim skirt or pinafore too.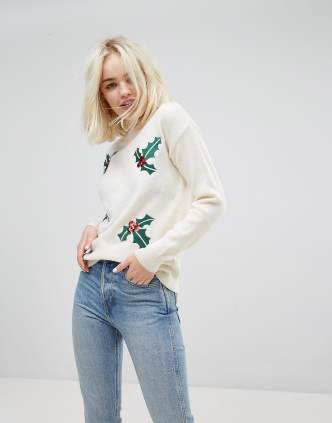 One of my favourites is this Merry Christmas ya Filthy Animal jumper. As a lover of Home Alone I love this. You can get this slogan jumper in a lot of places, I found it on Boohoo but they also have them on eBay, in Primark and on other websites.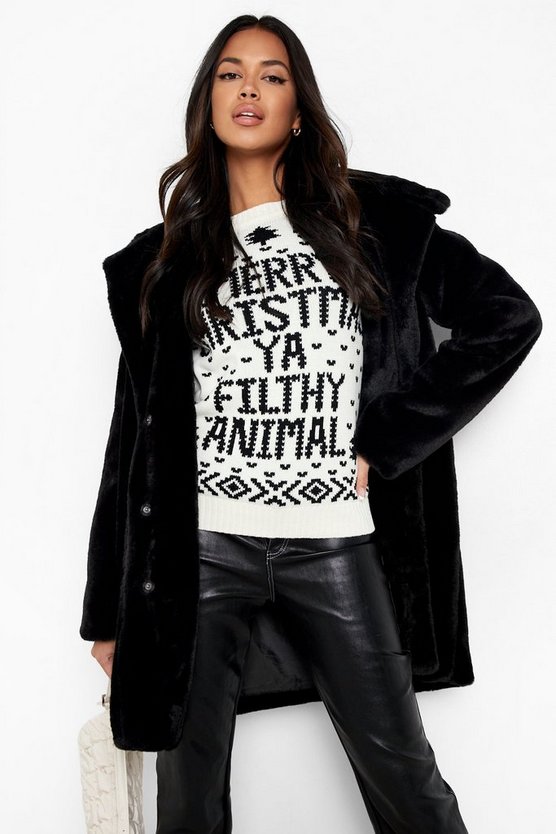 Another of my favourites is this Gingerbread man print jumper from New Look. This is more on the 'uber christmassy' side but I love it. It's perfect if you're looking for something more crazy and festive!
I hope this helps you if you're stuck on Christmas Jumper ideas! There are some amazing ones on MissGuided, NewLook, H&M and ASOS at the moment as well as loads on eBay if you're looking for something really cheap!
All my love
Evie x